About
Specs
Changelog
Share
Barricade your cottage by destroying wooden props such as chairs, crates, tables etc to get wood. Then use this wood to repair or board up windows to hold off attacks.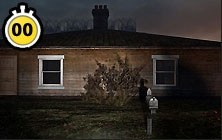 Author:
Zawmbie, Peter, Peatear
Max Players:
Not Specified
File:
cottage_of_doom.vpk
Last Updated:
06/26/09
Version:
1.0 (Complete)
Views:
104,057
Be the first person to provide a video for this add-on!