About
Specs
Changelog
Reviews (0)
There's a helipad on top of a nearby skyscraper, and it's your best chance of getting out of the city. My first campaign so don't expect too much, it's fun to play though. And pretty hard; there are very few supplies in the campaign.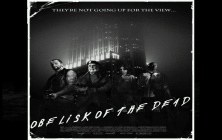 Max Players:
Not Specified
Last Updated:
11/20/09
Version:
6.1 (Beta)
Views:
17,971
Videos for Obelisk of the Dead
Be the first person to provide a video for this add-on!
Share Obelisk of the Dead