Lullaby For Dead Man Elena Siegman Escape music.
About
Specs
Changelog
Share
I making the new mod that replaced escape music when rescue arrived.This music is dedicted to person Missy Chrissy and her friedns i hope you will like it .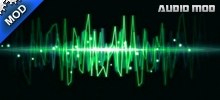 Last Updated:
09/14/11
Version:
1.0 (Complete)
Views:
6,236
Be the first person to provide a video for this add-on!