About
Specs
Changelog
Share
Well seeing how kid icaurs uprising came out today, i thought 'sure why not?' Guess after 25 years (yeah that joke is overdone in that game) pit gets a technological upgrade, from bows to sniper rifles.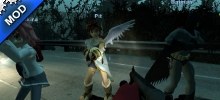 Author:
1337gamer15/Luigimario
Last Updated:
03/23/12
Version:
1.0 (Complete)
Views:
12,024
Be the first person to provide a video for this add-on!
More addons by 1337gamer15