About
Specs
Changelog
Reviews (1)
This is my very first Desert Eagle skin, a skin of which i am very pleased with and i couldn't have done it without the help of the other two authors, K1CHWA and JollyJackel. Thank you Jolly for your instructions on the glow effects (though the final version does not contain them) and thank you K1CHWA for your huge amount of help and permission to go off on the concept of PSHYCHOTIC12 Desert Eagle. L4DMaps; you got a new skinner, fresh outta training. Requests are welcome though please no Anime/MLP requests. Recommended use with Arby26's Desert Eagle reanimation. Note that it is not included with the mod.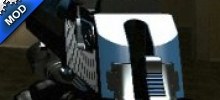 Last Updated:
09/10/12
Version:
1.1 (Final)
Views:
5,717
Videos for BLU FLAME Desert Eagle
Be the first person to provide a video for this add-on!
Share BLU FLAME Desert Eagle
More addons by l4d2160