Reviews for Escape From Toronto L4D2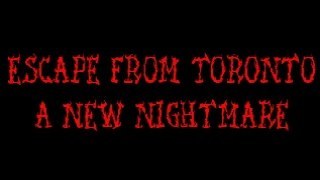 Not too bad eh

It's an ok campaign. Map 1 was pretty cool with the CN Tower as well as the custom voicelines. The finale didn't have weapons for some reason, so you were forced to use one gun throughout the whole thing. Which was pretty annoying.

Review

Classic from 1SGHeartless, he makes good campaigns. Good work patching it up guys, I enjoy the little bits you've added to give it more story heheh. Pretty good map design all 'round, don't really have any complaints other than nitpicks so who cares :P. No issues found, fairly typical L4D1 campaign with some quirky stuff, it certainly tries to be unique. Recommended, give it a go.
End of results.