Reviews for Dam It: (Buried by the Flood) [Versus + Survival]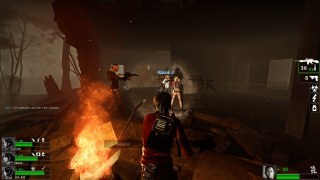 Review

Well this version seems to be, or at least I initially thought it was a direct port of the file provided by TRS. But it seems it has been L4D2ified a bit as you can find L4D2 equipment like bile and guns around. But the map itself it seems remains almost completely unmodified from its original form but a few lifehacks thrown in so the map isn't as confusing. Still, why you would play this version instead of the Remastered version or even the complete version idk, unless those versions don't have the survival and versus mode support. Also, why L4D2 survivors? :P

and thank you for being a bit more understanding and constructive in your reviews

Thanks for the explination!

oh, I almost forgot, the L4D2 survivors was for compatibility with some "mutation' modes, such as "United We Stand"

you'd be surprised... we did originally "complete" the "incomplete" of it, however, people actually complained originally!
so "Jake" and I did a "straight/direct port" (as "Dave" would call it), and as you noticed, allowed some of the basic L4D2 features.
I don't remember versus, but yes, it did have a few survival maps, you could ask Mr. Sangheli or whatever his name is now.
Random fun fact, the freighter boat in that survival map is the same boat in the Sacrifice during that hill event.
anyway, it's all about allowing people choice and options and variety, so that's why this one remains.
also, typical "Huck" only ruined it originally, he was unfortunately one of the first to port...
so of course it inspired me as I knew Turtle Rock and Valve deserved much better treatment.
End of results.