Reviews for Pesaro 2a Ondata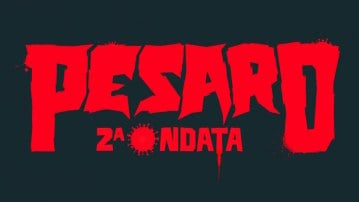 Perfect

This campaign is very good. I insisted on playing the final version of Steam and everything went perfectly. The only difficulty I faced was the end that, for playing with a bot, each dynamite had to be one by one and it was really difficult. However, nothing needs to be changed. Thank you and Congratulations.

This review was posted before the latest release.

Fun Map w/ lots of Interactivity

Pros:
Great and Interesting Map Design
Fetch Quests in some Maps
Love the fact that one of the assembled walls were made out of RTX Cards

Cons:
Map is nice but feels too open/tedious at times
Music level too fast in my opinion
Bot Nav issues (tries to go back into burning building even If I try to warp them far away)

Summary:
Really good map design but as mentioned before some of the size seems big for bigness sake and walking became quite the chore at times. Otherwise, I enjoyed doing the little quests in each map.

Edited: August 2022

This review was posted before the latest release.

Review

A very good campaign, generally I am not a fan of running around like a headless chicken looking for items to progress, but kudos to the author for making it a lot more bearable in the latest update (Items have a further highlight range, and the finale was made a bit easier having more locations to place the items; so you're not running around for 10 minutes looking for the last one, lol.) Map design otherwise is on point, with a nice variety of scenery, cool ideas and locales. No other issues encountered, worth a play.

This review was posted before the latest release.
End of results.