Reviews for Pesaro 3a Dose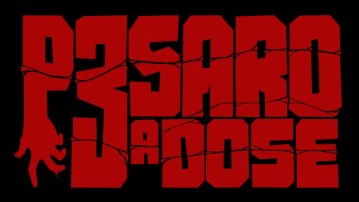 Review

Another amazing campaign. Good work

Another nice Campaign

Overall another very nice campaign. I played this solo on 3/8/2023. Took a bit over an hour to complete it.
Fairly large maps so areas to look around and find supplies and weapons. The Bot Navigation is a bit off.
A few times the Bots charged ahead and when I caught up to them (they were going faster than I could follow <G>)
they were at supply caches inside buildings.
I like the graphics (I had zero issues with errors as someone noted) and how there are several ways to get to
around to where you need to go. I back tracked to explore other areas I bypassed which is reason why it took an hour to play.
The first two maps are fine (wasn't hard to figure out the crane and wrecking ball to smash the bank building. Turn on the 3 switches
and look at the control box on the left. It's pretty much self explanatory.

Finally was good and different from what authors typically come up with. It even has a unique escape vehicle (I laughed at that one). Plenty of things blowing up. Won't say anymore and ruin it. If you play any of the Campaign then at least play Map 3.

The only reason I gave it an 8 was the Bot Nav (minor) and Map 3 graphics glitches in the beginning.
Overall another fine Pesaro Campaign. I've played them all and the 2nd one is still the best of the 3.
Appreciate the time and effort it took to make this campaign and look forward to another chapter in the series.
Thanks!
Dave aka "Chief Nukem"

Edited: March 2023

This review was posted before the latest release.

it's good

Been finding a lot of textures with error signs.  is it on my end?  not sure, but it looks promising.   ripper

This review was posted before the latest release.
End of results.