Reviews for Death Aboard (Certified Hood Classic Port)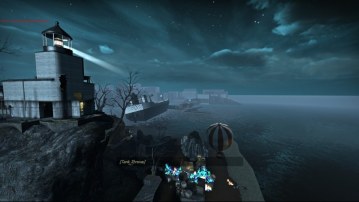 Night version of Death Aboard

Just as the title said, this is a night version of Death Aboard of L4D2. The classic version of this campaign is in day time. So far, there aren't many differences from the version of day time, except the setting of time & the survivor set. While the classic version has L4D2 survivors, this one has L4D1 survivors. Other than those I mentioned, this campaign is as good as the classic one. Directions are clear, supplies are well provided. With this night version, players can now freely choose which one to play, like, if they want to play in day time, they can play the classic version, & if they want the night time, they can play this one.

Review

Great campaign. Interesting to see the little changes here and there that were made between the versions, for me the most notable thing is how moody it feels compared to the L4D2 version, which is to be expected from L4D1 style campaigns I suppose. The spawning is a bit scuffed; I had an immediate tank spawn before I even left the saferoom on chapter 1, and there were a few instances of commons spawning on top of me or close to me, and the navmesh is a bit worse than the L4D2 version since the original nav was preserved.I still consider it a 10 though, a joy to play.The unused(?) music is really cool to hear too.
End of results.