Reviews for 3 Team AI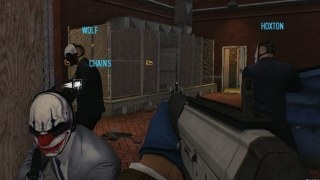 HOXHUD ONLY ?????

This mod is great. It works and everything but it doesn't support other HUDs like Restoration HUD.

Pros:

3 ai team members makes singleplayer a much more tolerable game mode, and not the most difficult.

Cons:

No cons. It works great.

Conclusion:

I agree with RainingMetal's review. This, just like naming "John Wick" just "Wick", is a must have. 

It makes you wonder why Overkill didn't do stuff like this in the first place.

Nice code, Sandman.

Pros:

-Adds three teammates just like in the previous game.
-Makes single player much more playable.

Cons:

-Peers may complain that this is cheating; ignore those pleas.

Conclusion:

An absolute must-have for people who have difficulty gathering friends.
End of results.