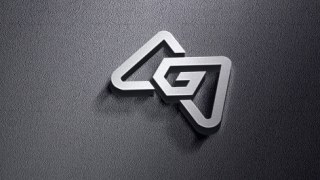 GameMaps 2.0 - Adding / Editing Maps & Mods.
Sharing is temporarily disabled
Adding / Editing Content - NEW GameMaps 2.0
This guide will overview some new updates to the adding and editing of custom maps / mods. These new features and options are available in the new GameMaps 2.0 that is coming soon.
Choose a platform. (PC/Mobile/Console)
We wanted to give developers the flexibility to develop content for any device they want. Now when you add a new map or mod, you can select what platform the content is for.  We wanted to keep it generic to start, so you can currently select PC, Mobile and Console. (see image below)

Developers and Publishers
We changed the terms 'author' and 'uploader' to the new 'Developer' and 'Publishers' to help improve content distribution and accrediting content. It is important to use these fields accurately to prevent disputes. Please give proper credit to the developers and those involved in the creation of custom content. If you are uploading content you will already be credited as the publisher. (see image below)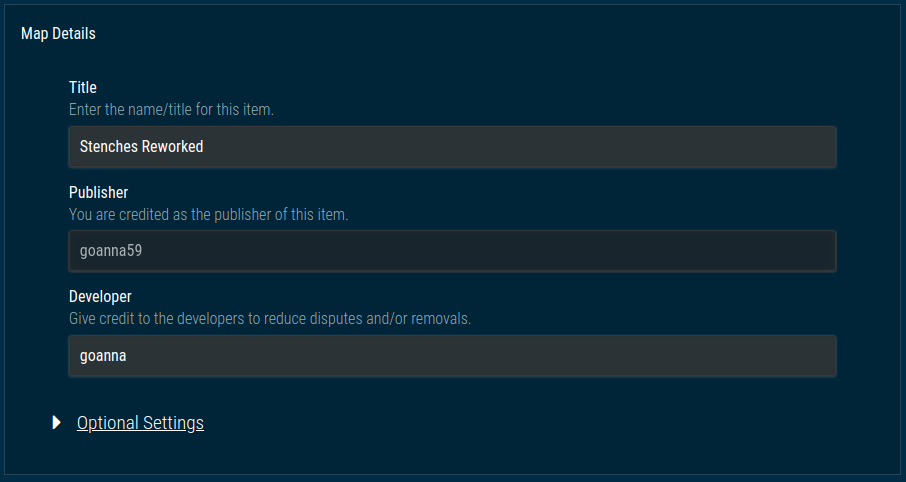 New Game Modes Option
Game modes define the style of gameplay that the map is created for. Some modes are officially provided by the game itself while new game modes are created and/or invented by community developers. (see image below)
- GUIDE: Learn about the new game mode option here.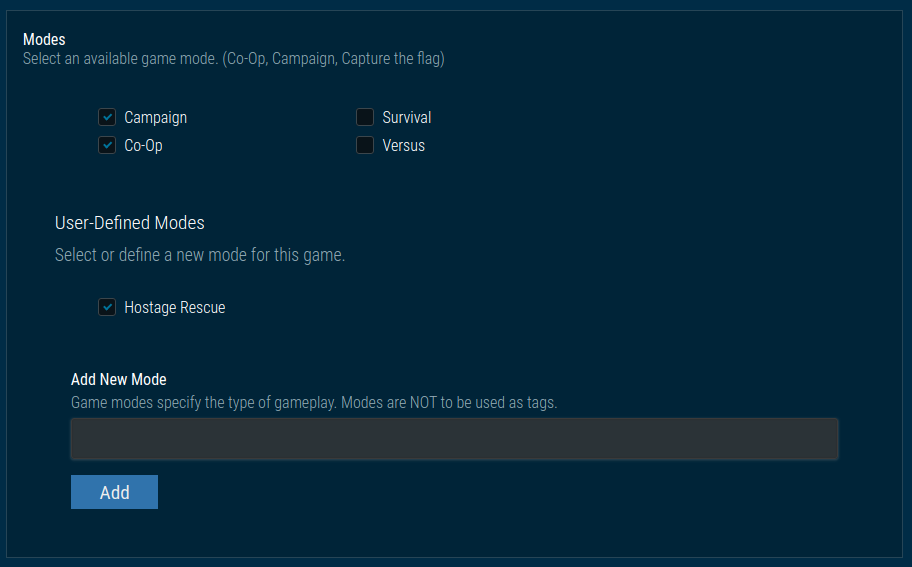 Large Descriptions & Notable Features
We fully supporting large descriptions with formatting. This will allow publishers to express their content better. In addition, you can now add up to 5 notable features that will be highlighted with your custom content. (see below)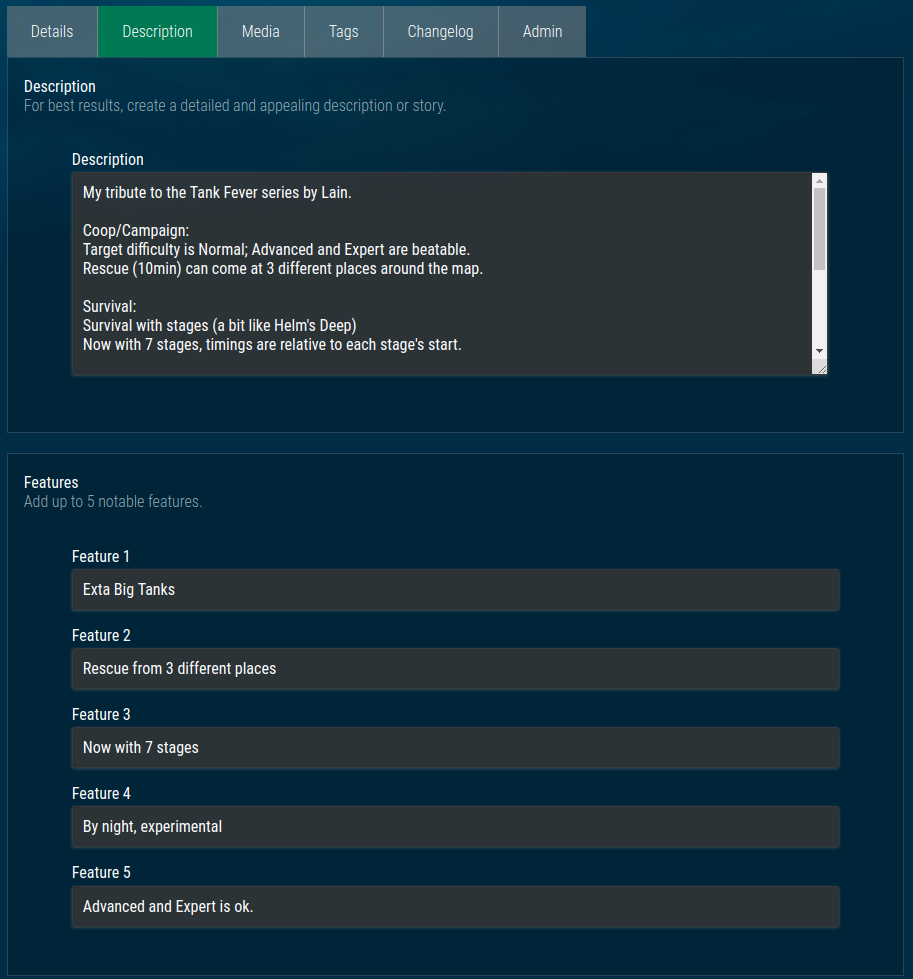 The new notable features will now appear in the details column on the right side of the page. (see below)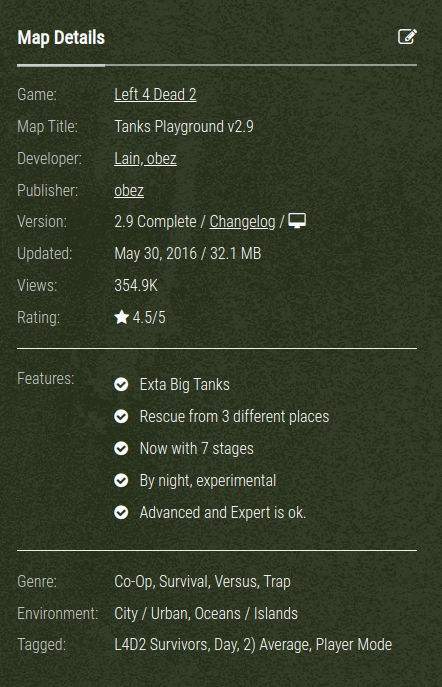 Featured Image
The featured image is displayed in the details page header and is also used for promotional purposes. A good featured image can make a big difference in the appearance of your details page.  (see image below)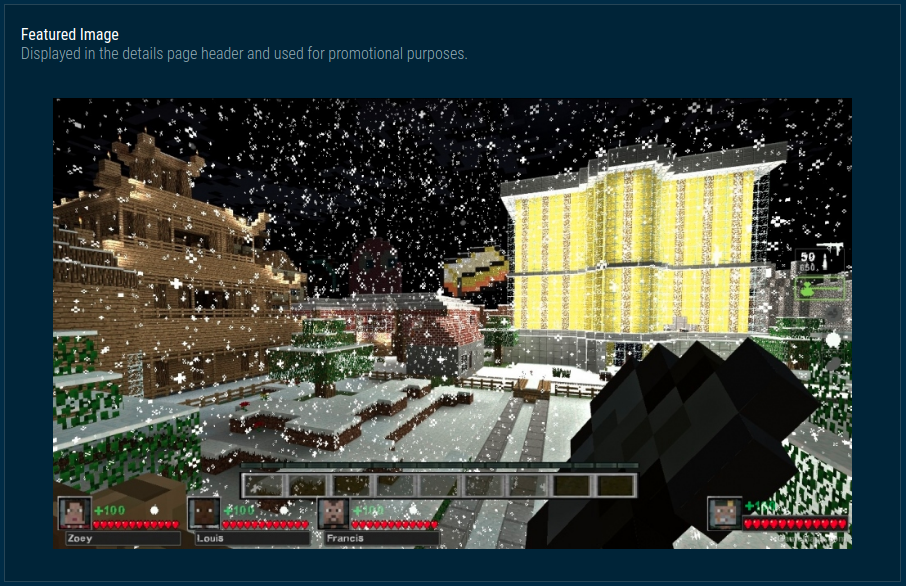 The details page for your content uses the featured image as the header backdrop. (see image below)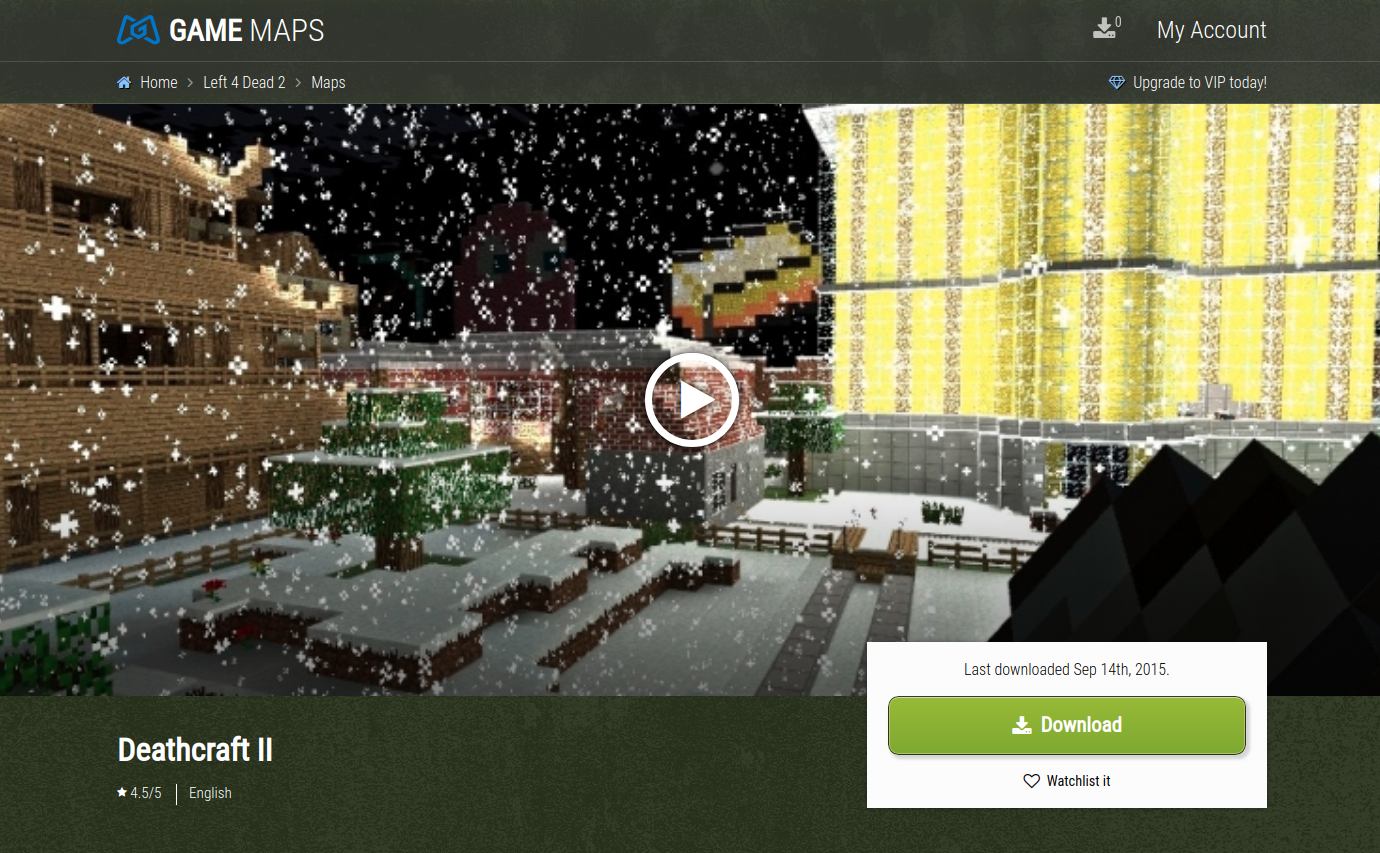 Additional Improvements
Additional improvements to the adding and editing of maps and mods include improved tagging system and better ways to classify and index your content.  Overall this will greatly improve the quality of your content and make it easier to find and more accessible to visitors.

(These new features are apart of the new GameMaps that is launching soon! Please be patient as we are working hard to release the new GameMaps as soon as possible.  Thanks for supporting GameMaps!)