About
Specs
Changelog
Share
2Fort total Remake to night snow. Unlike most 2fort remakes...this map was not decompiled and then modified, instead was started from scratch. Setting is set in snow and at night(not too dark to effect gameplay).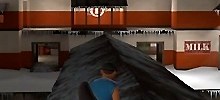 Max Players:
Not Specified
File:
ctf_2fort_3rdoct_a4.zip
Last Updated:
01/21/10
Version:
0.1 (Beta)
Views:
11,317
Be the first person to provide a video for this add-on!