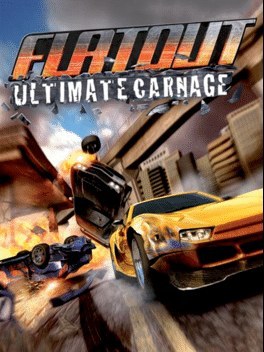 FlatOut: Ultimate Carnage
(2008)
FlatOut Ultimate Carnage lifts destruction racing to a whole new level of bone-breaking slaughter. FlatOut Ultimate Carnage is arcade destruction racing at its best and most extreme with real world physics, three different game modes and offering players a wide variety of online and offline multiplayer options.
This mod adds additional options for Single Race. Newly added options will be listed below in bold. Race Options: Laps - 1, 2, 3, 4, 5, 6, 7, 8, 9, 10, 99. Damage Multiplier - 0x, 0.5x, 1x, 1.5x, 2x, 3x, 4x, 5x, 6x, 7x, 8x, 9x,...

This mod combines music from FlatOut 2 and FlatOut: Ultimate Carnage together. Installation: 1. Extract the contents of the ZIP into your FOUC install directory. 2. While in that directory, open the file named "filesystem" with a ...