About
Specs
Changelog
Share
Return to the Land of Sand in this Team Fortress 2 remake of Gobi's Valley. Will support 2 game modes when completed. King of The Hill and Capture the Flag. Might add Payload and Territorial Control down the line.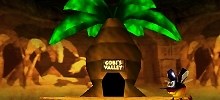 Author:
Alli + The Freeman
Max Players:
Not Specified
File:
Gobis_Valley_Beta.zip
Last Updated:
01/24/12
Version:
1.3 (Beta)
Views:
3,059
Be the first person to provide a video for this add-on!