Reviews for Last Escape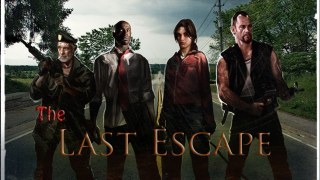 Nice and fun

- It's a nice campaign to play, but there are things that could be changed:
1- What is the purpose of having 2 ammunition stacks in the safe room? This is not only useless, it is stupid because where there should be piles of ammunition, there is no example in the middle of each map and / or the places we explore.
3- Many interesting places to explore, but embarrassing because nothing is found in them, there could be items or weapons, etc ..., in this way, exploitation would be a fundamental survival strategy
4- The overall campaign is easy, smooth with zombies and predictable hordes.
5- On the first map, as soon as you arrive in the safe room, there is a lack of texture on the door wall
6- The end was very quiet, but very embarrassing, because the bots were squatted outside the rescue vehicle and I had to kick them to be able to close.
- Overall, this is a very good campaign and if my suggestions are helpful and compliant, I'm sure it will be much better.
- Campaigns that contain many exploration sites become linear if no items and ammunition are added, because in a second move we will not worry about wasting time entering them.
Congratulations on creating and Thank you.
End of results.