About
Specs
Changelog
Reviews (2)
Just a little test based upon a youtube video I once saw. don't think that one was ever released though. Temp placeholder sounds are in place for now until real sounds are done. glow is working better, etc. Still not quite finished.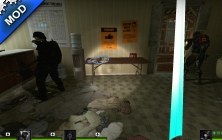 Last Updated:
09/12/11
Version:
0.2 (Beta)
Views:
20,947
Videos for Lightsaber Test
Be the first person to provide a video for this add-on!
More addons by MrLanky