Metal pills bottle with a 'Midnight Legacy Community' logo. Update: *Added more complete light reflections, before it only had a 'normal' simple texture. *Redesign the design now have the word 'Pills' Logo by: astroplus Translation by: Shanny Skin mod by: Crissans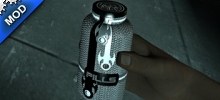 File:
[mL] Midnight Legacy Pills.vpk
Last Updated:
04/24/12
Version:
2.0 (Complete)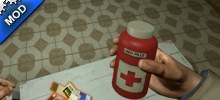 Be the first person to provide a video for this add-on!
More addons by Crissans