Leather Coat Brown Nick Body
About
Specs
Changelog
Reviews (0)
retextured and made custom normal to make coat look like leather, recolored shirt, pants, shoes and belt too. PLEASE DO NOT REDISTRIBUTE, STEAL OR USE MY WORKS AS A BASE WITHOUT ASKING 1st.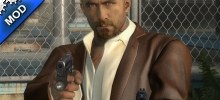 Last Updated:
07/24/12
Version:
2.2 (Complete)
Views:
6,429
Videos for Leather Coat Brown Nick Body
Be the first person to provide a video for this add-on!
Share Leather Coat Brown Nick Body
More addons by k1chwa