Reviews for Stickmen Survivors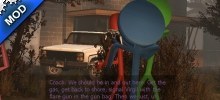 Pros:

I LOVE THIS!! I loved to watch stickman flash like on NG. They were my childhood!

Cons:

Nothing, but I don't like the faces, also rochelle looks ridiculous but meh overall is great.

Conclusion:

No conclusion but I love those and the colors fit each of them!
End of results.