Reviews for Mokou (Coach)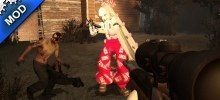 Pros:

-first person view looks very good
-no bugs with the model/skin
-cool boots i want the same =)

Cons:

-not one

Conclusion:

i can not much say about it only: really great! the first person view looks very good(no hand bugging or something)
i was really surprise of this perfecxt mod thanks for making it(sry for the bad english)this is my first review i hope you dont shoot me for this. and i give 10/10 its a very cool skin without bugs thanks mate

This review was posted before the latest release.
End of results.