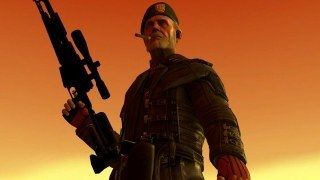 General Bill
You are downloading as a guest.
The extended gallery contains images from all community members.
He is China's emergency last resort to population control

He is the cause of every inexplicable explosion you see in movies

He has kicked down so many doors and flew out so many windows they're adopted as his normal way of entering and exiting



He is Judgement Day, Mardi Gras and Quanza all rolled into one (Salam Alaikum; Bill Alimakin' Salami)

He turns all his enemies into farmers, because he's always one to give them a couple of acres

He doesn't stop to make jokes, for he IS the punchline (and a few kicklines too)

He's a Bill on Capitol Hill, and he's got his own Stimulus Package for anyone thinking of filibustering

He is the Beard God - and you will pay your respects, one way or another
Because he will not stop
Until he's murdered everyone of you bastards
With his bare godamn hands.

One might like to think this is the actual outfit Bill earned himself from all the hardship done during 'Nam - Bill himself included. However its a tight new pair of threats Bill got himself, after tripping and falling into a clothes shop during a routine running from a Tank, and its thanks to split-second decision making that got him wearing this and donned 'General Bill' instead what happened initially and becoming 'Bill with Bra Caught on Barret'. It's the outfit worn by General Sarano from the criminally underrated game Bulletstorm (Thanks EA marketing), complete with a fancy new cigar courtesy of Duke Nukem Forever for a completed look.

Enjoy.

Credits:
Bulletstorm - Suit model & texture; Cape rig
Duke Nukem Forever - Cigar model & texture

Jimmakos - Model conversion (Blender's UE3 importer is not perfect)
Lt. Rocky - Model & texture rip; Port; Rig; Compile; Texture edits; Materials; Jigglebones

I'm aware the rigging on his cape is nowhere near perfect. I've stressed and stressed with this thing but I never could find a stuiable calculatory set for it. His cape has 12 joints and are rigged and weighted exactly how they were in Bulletstorm. If there is anyone in this community proficiant with jigglebones who'd like to take a crack at this to fix up the issues, for the love of god, please step forward.
10/18/14
========

Initial release
General Bill

I like this mod quite a bit, but it does have an issue:  when playing as Bill and you are healing somebody you can often see the red that is one the inside of his cape ON THE OUTSIDE of the back of his cape.  If this were fixed I'd definitely give it 4 stars.  But it is still and good mod, and it is original too- thanks for making this Lt. Rocky.
File Details
general bill.vpk
(6.6 MB)
View Changelog
Version 1.0 Complete