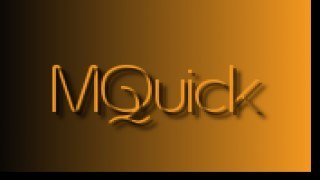 MQuick Left 4 Dead 2
You are downloading as a guest.
The extended gallery contains images from all community members.
MQuick Left 4 Dead 2 is my attempt to provide an efficient, customizable, and easy to understand intro to Left 4 Dead 2 modding.
This is designed to save you the time and effort that I spent on inefficient methods when I first started modding it.
Vanilla workshop modding loads and checks every mod you have installed every time you launch, and it gives the oldest subscribed mod the highest overwrite

 priority, with no real capacity to change this other than constant sub/unsubbing in a different order and starting the game again to update the addonlist.
There are multiple levels of installation you can stop at.
The basic steps provide you with a formatted list for your mods in a recommended overwrite hierarchy, and the folder structure to support it. Also included is an autoexec config file, which auto-enables cheats, sets ctrl to toggle crouch, shift to toggle walk, contains crosshair color presets, and has the option to autostart the debug map if it is installed.
There is an included reshade preset which I feel provides a nice amount of color, and makes dark places dark. This does not contain a UI mask(which would exclude the UI elements from the post processing of Reshade) because I'm fine with the UI getting affected as well.
	The Mspook Preset is just an ini and requires that reshade is installed by the user. The Reshade effects packages required for the mod are detailed in the installation instructions.
There is also an addonlist with the same formatting but additional information on scriptmod/metamod interaction with vpk mods for those that use that framework pair.
This is mostly designed with SINGLE PLAYER functionality as it's primary focus. My co op partner and I couldn't play two maps consecutively without crashing on vanilla, so I don't really have a way to test any of that.

Just installing this as a vpk doesn't do anything;it needs to be unpacked and installed manually.

The actual content that this mod provides to you:
Installing this creates a bunch of mod category folders in your addons folder and provides a formatted addonlist for you to put your mod filenames into, along with a backup. The included readme also contains lots of information about how the game works with mods. It also provides you an autoexec cfg that will fix the shoddy vanilla mouse settings, bind crouch and walk to toggles, auto enable sv_cheats, change your crosshair color to whatever you like, and autoload tumtara if you have it installed. There's also a copy of the ini for my reshade preset.

Install and how to video can be found at "MQuick quickstart modding for Left for Dead 2 2020"
07/23/20
========

Added the actual file
File Details
mquick release re...
(15 KB)
View Changelog
Version 1.0 Complete