Reviews for Biochemical Grenade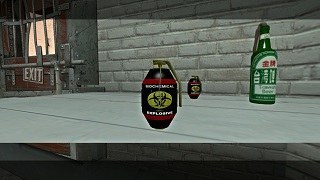 Biochemical Grenade

This is quite good- I especially like the explosion.  My only minor gripe is I don't hear any noise before the explosion.

You don't hear anything before the explosion as the bomb ticking sound(sounds like C4 Charge being counted down) is too quiet to hear while you're in a noisy place.
End of results.