Reviews for baishan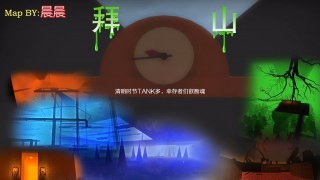 Honestly, ridiculous.

Map 1, was uhhh... such a weird safe room with with an invisible wall.

Map 2, non-stop horde until you reach the end. Had to restart 3-5 times.
Not enough supplies to last you until the end. More than 4 special infected were in the area. Cars and some other objects fell down from somewhere (I didn't see where), killed me and my bots couple of times. There was no safe room, all I did was clicked on something and then the map was done. The bots weren't even in the area with me.

Map 3, immediately I was stuck inside a bed. Bots spawned outside of the building and got downed. I was self teleported and got out of the situation. The traps, are impossible for bots, even for me. There is no way bots can get pass those traps. A tank randomly spawned inside the safe area, plus also zombies.

Map 4, after opening the gate, the floor had a timer that will kill you. I couldn't complete the game at all. So I just quit after many tries. 

Why does this kind of map exist?

I appreciate you telling me how to complete map 4, but I'm not going to play this map again.

OK I managed to destroy the centre one you can see from the starting point, and the one on the left side.  The hints on the wall where you start show the HP of each object.  For the centre/silver one, you can just stay where you are and shoot it from a distance with the sniper rifle while killing any Tanks that spawn/drop from above.  Then you can use the supplies before dropping down to the floor to destroy the rest.  The one on the left is easy because there's ammo close by on the above walkways, but I dunno how to deal with the one furthest back where there are logs & buses.  I don't see any supplies nearby, and you need a lot of ammo for each.

Map 4 seems to be a boss fight.  I think you need to destroy the diamond-shaped things, and the floor thing is caused by burning chunks of rock that are regularly rising in the background and crashing down, making the floor lava for 3-5 secs.  Just have to run up the ramps or climb the ladders before that happens.  Tanks are regularly spawning in random places and chasing you down, so you can't take your time and you have to mind your ammo consumption as I haven't seen any ammo piles on the high ground.  I don't know how much damage needs to be done to the targets.
End of results.