Reviews for Cold Fear 2 Fixed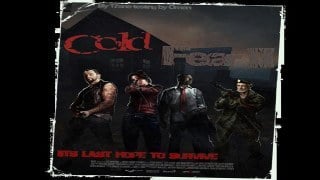 Uhh...

I don't know what did Huck do, but this campaign is clearly kinda broken. On Map 2 and 3, hordes are never going to stop... The optimization is also disappointing. 
Let's have a look at the map design. Well, it's really not that bad, the only problem is that the maps are a bit short, especially Map 1.
I don't really want to think about the map detail. You just have to know that there's nothing attracting... 
Also, upset to see that the rescue boat didn't move at all in the outro.

Review

Definitely could use some work! Pretty sure this is one of Huckleburry's ports and it definitely shows! Random horde spam at the beginning of chapter 2 and 3. Bots wouldn't grab supplies in chapter 3 saferoom or finale. Lack of any environmental sound or survivor dialogue, could really use it! Other than that it was fine, standard L4D1 style map.
End of results.