Reviews for Racecar Red & Black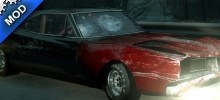 Pros:

- Looks really f***** awsome!
- It's very detailed and im sure it took some time to make.
- Much better than the normal car.

Cons:

It looks better. There's nothing else to compare it with so no cons.

Conclusion:

Great texture, worth your download.
End of results.