Reviews for Zoey 4 Dead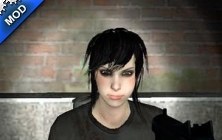 Pros:

Truely amazing i have to say
just love those lips 


Cons:

-N/A-
i dont want to use the no stockings so ill just keep it this way.

Conclusion:

10/10 for extreme hard work just try and create one without stockings it will be great
i just like the amazing effort with those lips it is just wonderful feel free to create another mod 
ill just love any mod you create i say.
End of results.