Reviews for Sniper (Nick)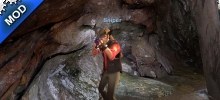 Pros:

-Higher detail FPS arms from TF2.
-Animations work fine with the model.*
-Best of the TF2 character mods so far.
-Incap hud and player icon.


Cons:

-*There is one glitch that pops up now and then when he gets nabbed by a charger, but it is very minor and rare.

Conclusion:

What else can I say other than a great mod overall? It works so well with barley any glitches.
End of results.