Reviews for Swamp Tank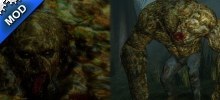 Pros:

-Super high quality skins.
-Denim jeans details.
-Badass custom normal mapping.
-Blend in with the swamp areas well.
-Feels wet and muddy.

Cons:

None

Conclusion:

Been waiting for your release K1chwa, quality works as always. Damn I don't know which I should use between these two, hope the game would pick the right one itself to suit with the campaign's enviorment lol.
End of results.