Reviews for ShaDoWLaZeR's Conversation Mod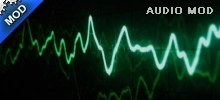 Pros:

-Great mod
-Funny lines

Cons:

-I was expecting Zoey Pilot Line to be: Pilots liscence REVOKED Dun Dun Dun. Anyway you can change that?

-Should have the line for Rochelle: Ah Hell with it WOO KIDDIELAND

Conclusion:

great mod excepting wish it had those lines o;

This review was posted before the latest release.
End of results.