Reviews for Halo 3 Arbiter-nick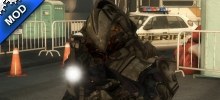 Pros:

-arby n cheif now a set 
-i like it
10/10

Cons:

-um nones datz i can thnbikz ofzz

Conclusion:

In conclusion i wish!!!!!!!!!!! someone can make a plasma rifle that would make me soo o happppy ive beeen waitin for dis!!!!!!!!!!!!!

This review was posted before the latest release.
End of results.