Reviews for Battlefield 3 Soundmod (V2)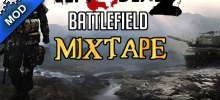 Pros:

It's damn good!

Cons:

The SCAR's reverb could use a little reduction, seems too high at the moment

Conclusion:

Sometimes you'll hear weird distortions or glitches; this isn't a fault of the mod, it's a fault with the sound cache. Apparently rebuilding the sound cache tends to fix this.

Pros:

- Every sound works perfectly
- One SMG sound was "making noise" in previous version because caching problem, now it is fixed

Cons:

- None

Conclusion:

For me BF3 weapon sounds are the best ones. And now, mixed with BF4, it is just better. Nice work.
End of results.