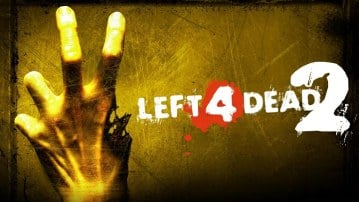 How to install add-ons for L4D2. (PC/Mac)
Sharing is temporarily disabled
Installing L4D2 Add-ons for Windows
Step 1: Download the add-on.


All downloads are in .zip format. (You need to open the .zip archive to access the .vpk file.)
If you can not open or extract the .zip/.rar file, download and install winrar for free.
Step 2: Install the add-on.


Double click the .vpk file to automatically install the add-on. 
Or, Right Click > Open With > Browse > 
\Steam\steamapps\common\left 4 dead 2\bin\addoninstaller



Manual Install


Copy the .vpk to your L4D add-on directory. If this folder does not exist, create this folder.
\Steam\steamapps\common\left 4 dead 2\left4dead2\addons\
Step 3: Enable the add-on.


Once you have successfully installed your maps you can enable or disable them at any time.

1. Open L4D / L4D2.
2. Click on the 'Add-ons' option to load all installed addons.
3. From here your list of addons will be displayed. Check / uncheck addons to enable / disable.



You can remove add-ons by deleting them from your /addons/ folder.




Installing L4D2 Add-ons for Mac
Some add-on's might have file-names too long for the Mac to recognize. 
In this situation try renaming the add-on to a shorter file-name and try again.



Manual Install


Copy the .vpk to your L4D add-on directory. If this folder does not exist, create this folder.
\left4dead2\addons\
Installing L4D2 Add-ons for Linux
Manual Install


Copy the .vpk to your L4D2 add-on directory. If the folder does not exist, create this folder.
/home/username/.steam/steam/steamapps/common/Left 4 Dead 2/left4dead2/addons

(Replace username to the name that you log in to your Linux distro)