Reviews for Claire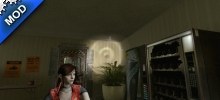 one of the best RE mod

everything's perfect, expect no facial animation. But I love it!

i forgot to rate

I love resident evil thank you for the mod :-)

Pros:

Claire Redfield
Replaces Rochelle
Detail is great
HD quality
Works offline & Online 
Best Claire Mod

Cons:

Her wrist is weird when holding 1 pistol
No facial animations      

Conclusion:

Even with the cons I'm giving this an 10/10 great job! 

I'd love to see what you could do with Jill Valentine or even Rebecca Chambers !

Pros:

-looks great
-moving hair
-works in multiplayer
-HUD and name are all working

Cons:

-no facial animations
-a bit too pale (nothing taken off)
-No voice(nothing taken off since that would be very hard)

Conclusion:

it's a amazing mod, especially for any claire fans :D.  It is very easy to get used to her having rochelle voice and no facial animations isn't that bad.  it also looks great in thirdperson

Pros:

+Claire Redfield
+Looks great in third-person view
+FPS arms
+Lobby and Fallen Pics

Cons:

-Skin is a bit TOO flawless and pale at the same time
-Custom Name doesn't show

Conclusion:

I'd hit that

Pros:

-It's Claire Redfield!
-A lot of love went into this
-Looks just like her
-Clothing texture and patterns look great
-Has custom Claire hands in 1st person
-Name changes to "Claire"
-Custom profile and incap images
-Looks/Sounds good with a Zoey voice pack

Cons:

-Sadly, no facial movements
-Her skin looks a little too flawless and pale
-Skin makes her stand out a little too much compared to other Survivors

Conclusion:

This is really probably one of the best character mods out there. I can tell there was a lot of passion behind this project, what with all the attention to details and taking a step beyond "just making a skin".

Claire's Code Veronica outfit is probably a more fitting choice as it's more modern and somewhat casual-wear compared to her strange yet still loveable look in RE2.

For the most part this looks nearly perfect, just as mentioned in the cons, I feel as though her skin looks just a bit too shiny, pale and "perfect". Like someone else mentioned, almost like a porcelain doll. That's the only factor I can see that makes her stand out a little too much compared to the other Survivors, but still over-all she looks amazing and any Claire or Resident Evil fan would be glad to add her to the team!

Pros:

- Not Rochelle
- Claire Redfield
- Changes the icon and pic in the game and in the main menu char. select 
- awesome skin

Cons:

- she has long legs
- i also notice that she is short
- no facial animations aaah! who cares
- her fallen pic looks like she's just a ragdoll the pic looks
  terrible

Conclusion:

nice i have it but she has long long legs not that long but long but its great though

Pros:

Claire
Lobby/in game pics 
FPS hands
Highly detailed

Cons:

no face expressions

Conclusion:

Awesome detailed claire mod how did you change the lobby and in game pictures and name! ive so been wanting to know how to do this but i cant find any information on how to mod pics. Its perfect it actually feels like your playing claire and rochelle almost doesnt exsist, till the bots yell her name haha but oh well.

Pros:

-Not Rochelle
-Claire Redfield
-Changes icon, name and in character selection
-Very detailed

Cons:

-Abit blocky in first person
-No facial expressions and mouth closed when talking
-Rochelle should be replaced to Claire in captions/subtitles
-Abit short

Conclusion:

Overall she is hottt, juz missing a few thing mentioned in cons. Hope we cn hv this done in next update! Im off playing with this modd, she is veryyy hottt.

Pros:

realistic detail, well done, and as I love RE and L4D2 not imagine how I loved RE + L4D2 *-*


Cons:

Nothing at all!


Conclusion:

OMG, we're talking about Claire Redfield, only that she is already present makes everything perfect, now you could make the RE4 Leon's detailed, because what is available has the hands of the nick = \.
 Congratulations!! Really loved it!

Pros:

Great 3rd-person model
A huge improvement from your first model
Charater pics!
My 2nd fave RE character

Cons:

Blocky arms
Shotgun holding is a little off
No facial animations
Needs a Zoey replacement

Conclusion:

This is my top Rochelle mod, and it is hard to get worse than Rochelle!

Pros:

First good quality skin of Claire on here I've seen
Avatars
Arms
One of my favorite RE characters

Cons:

Some observed 'blockiness' on the hands in First Person
Lacks a sound pack
Lacks facial animations
Where's BSAA Jill?!

Conclusion:

Just a few things to fix! I suggest working on a BSAA Jill when you can (possibly other RE characters as well)!

Pros:

Finaly a Claire.
Fps arms
Name 
Pic

Cons:

no Facial but thats fine.
Cant choose between Lara, our Claire.

Conclusion:

i think this need facial movements and it be perfected but i think il choose claire.

Pros:

-yes! it's claire redfied
-have fps arm
-lobby pic
-and also a new name

Cons:

-just the facial reaction
-lips are not moving when she talk
-eyes are not moving

Conclusion:

just fix the con i stated, and this will be epic, really love this mod, thank you for making this, thanks you very much MrLanky.
End of results.