Reviews for 不可企及 / Unattainable v1.4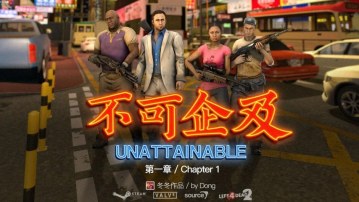 Review

Wow. Gotta say I'm impressed with the creativity in this campaign, it certainly tries to stand out from the crowd! A really awesome chapter 1 with an easy, but cool puzzle. The author made sure to highlight objects you need so you wont get stuck/lost easily. The finale is a "Let's Build" finale, a community concept where you scavenge for supplies and have a buying system akin to... Counter Strike I guess. One thing I will say is the navmesh in the finale, not sure if it's intentional but the specials get stuck on the cars, making them easy prey, and in turn the finale a lot easier too. That's all I really have to comment on, the level design is great, and although 2 chapters may not be enough for some people, I just gotta give it 5 stars for the creativity alone, clearly a lot of attention to detail too (besides it usually takes 30ish minutes anyways), well done.

This review was posted before the latest release.
End of results.