Reviews for Questionable Ethics : Combined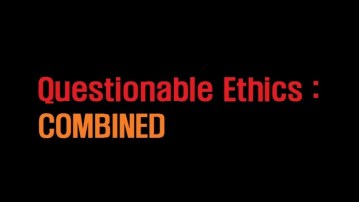 Review

Despite what the title might have you believe, this is NOT a combination of QE and QE:Alpha Test, this is its own thing, taking concepts and ideas from the original two. And you know EXACTLY what to expect if you've played the original two, if not... Then it essentially revolved around grenade launcher based puzzle and complete random chance, aka luck oh and memory (writing numbers down. ;)) And this doesn't disappoint in that department, if you were itching for more Questionable Ethics, then go ahead and play it, if you prefer traditional campaigns, avoid.

This review was posted before the latest release.
End of results.