Reviews for Yama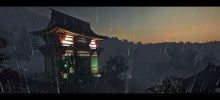 nice map. but it's a little boring.

The quality of the background is the best. The overall play isn't special, but it's not bad.
If there's a problem, there are so many first aid kits and few ammo piles, which makes it boring.
Conversely, the finale was difficult, but it wasn't that fun. and obvious.

very japan looking map

its a great map reminds me of fatal frame, when the chapter is on the small villages

5/5 !

I saw some error messages but except that It was a big map with lot of custom textures which I love.

I kinda rushed hard to finish it as quick as I can and It took 1 hr 10 mins to finish it.

Nice map located in japan

Well i didn't review it yet which is strange, i played it a few times years ago and depsite it being an older campaign it plays really well, the finale can be a little tricky depending on if you play alone or with others but overall i'd say it is fine the way it is, do recommend for others to play this!

Just like having a tour in Japan during zombie apocalypse

One of my favourite maps. There's no bot navigation error & the campaign works well. The directions & instructions are clear. I feel like really going to Japan each time I play this campaign. Walking through every abandoned Japanese-style house, shrine & hotel is kind of cool. I always love campaigns related to certain places in a country.
.
The scavenge finale is rather glitchy & gives survivors advantages, but that's fine. You'll know what I meant when you reach the finale :) . You can do in easy way...or hard way. & I always enjoy looking around for awhile in the abandoned hotel because somehow I love the views of an abandoned building :) .

山yama

The Yama map is a great one . this map has no bug and bots never stuck for me.
and has nice textures.
I like every part of this map like : City - temple - small  town - etc . 
and I like it when The Map Starts at Night and finishes at morning (I liked the dawn of map_4 the most)
and I LIKE THIS MAP BECAUSE IT'S MAP OF JAPAN!
Please make a new Japan map (for Example Yama 2) like this one to show more of japan.
I Saw your Works on this map and that's why only you can make a new one because you can make it very good.
I'm waiting for a new map like this for long time and I hope to see Good news soon.
本当にありがとう。

I love this map and I hope to see new japan map like Yama

1# L4D2 custom map

This is easily one of the best custom maps ever, the setting, the details, everything is perfect. I dare to say this map (in general) gives Valves offical maps a run for their money. I just love the ambient and enviroments not to mention variety (City, rural area, japan shrines, a ghost town, a mansion) id replay this baby anyday.

Enviroments: 11/10 (its just that good, the attention to detail is amazing )
Difficulty balance: 9
Campaign lenght: 10
Finale: 9.5

Seriously on my top 3

This campaign is everything ! 

Very well done. Looks like something the creator of the game could give us. 
Tokyo is awsome, lots of rooms, hidden stuff, little japanese streets. And like said before, there is so much work done. The finale 2 campaign are really bleak, like you are affraid to go forward ! God those Hunters noises around the japanese houses aha 

However, i found that each map are reaaally long, like 40 minutes per map if you take your time and search for everything. That's fine for me but you have to allow time for this beautiful campaign !

Good Campaign

The atmosphere feels like you are playing Left 4 Dead 2 but much scarier. However ending is easy to complete, just gather all the gas cans before calling the helicopter makes the ending like a walk (or run) in the park.
End of results.