Reviews for K1CHWA's Special Infected skins v2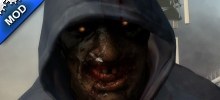 Pros:

-Makes the Special Infected a bit scary (but not much at all)
-Good detail added

Cons:

-Doesn't give more of a real feel to the game (I know it's Valve, but come on)
-You've basically (to quote Zachafreddy), given them a sun tan which isn't so scary xD.

Conclusion:

Pretty good work, I do admire the amount of detail that has been put in, better than I could ever do, not that I create mods but if I were to do so, I couldn't of made a Special Infected pack as detailed as this, despite it being a tiny bit easy. The Tank out of all the re-skins was the scariest in my opinion, do keep making mods, if you can, maybe re-create them, make it a bit more scary, L4D2 is mostly a horror genre, this mod does make it a bit more scary but not by too much.

Pros:

Very nice textures.
Makes special infected more realistic.
Has Gabe Newell as the Boomer :D
Doesn't lag.

Cons:

Ragdolls seem abit weird.
When takeing this off, my game keeps saying there are missing models. (no points deducted, not sure if you're supposed to un check the addon before deleting it.)

Conclusion:

Aside from the Strange ragdolls, this mod is pretty cool :D

This review has been hidden because the user has been banned or restricted.

Pros:

-Detailing looks a lot better than the Valve ones!
-Particle effects look cool and also helps spotting an infected when they attack (especially when in darker maps).
-Just plain awesome.

Cons:

-I think the Jockey's clothing is a tad too bright. It does not go well with the darker skin.

Conclusion:

I've held off downloading special infected skins for a while because most either look out of place or just did not catch my interest. These are simple, fit well in the game and are amazing to just look at. Nice one.

This review was posted before the latest release.

Pros:

Looks detailed
Polished
Boomers look great

Cons:

Could use some work 
Nothing really special

Conclusion:

A good pack, but could be touched up.

This review was posted before the latest release.

Pros:

Boomer(s) Look More Like They Have Vomit in the boils

Hunter's Clothes Look Shinier

Charger's Arm Looks Worn Out

Jockey Needs Some Lotion XD

Tank(s) Look like their muscle is tearing through their body!

Smoker Has A more "Smoker" Feel

Spitter Also Needs Some Lotion XD x2

Witch Has A More "Younger" Feel

Cons:

I Cant Find Any Bugs Yet, But If I Do Ill Tell You

Conclusion:

One Of The Greatest Skin Packs Out There. 100%

This review was posted before the latest release.

Pros:

Very Good Textures and Quality
No Bugs


Cons:

Conclusion:

This review was posted before the latest release.

Pros:

Great detail for the SI
Makes them look alot more realistic, gritty
A great update, all cons gone aside from one bug with FX in the separate files 


Cons:

When using the Boomer FX mod, when boomed on, there's no actual animation, it's as if you're not boomed on what so ever, and it feels more like a unfair advantage even though you could see through the bile just fine with the vanilla animation 

Conclusion:

Any overdone specials are now fixed, and I would recommend using this over vanilla any day. Separate VPK option in change log is a life saver

This review was posted before the latest release.
End of results.