Reviews for Lying Figure (Witch)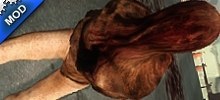 Amazing skin

Do you know how terrifying this skin is? terrifying enough to not provoke it lol

Pros:

Brings a new feeling when crowning.
New unique sounds.

Cons:

No arms.

Conclusion:

This should be included into the Silent Hill L4D2 port. Great Mod.
End of results.