Reviews for Nuketown Definitive Edition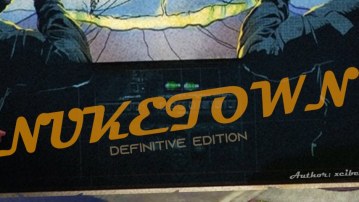 Pros:

Great remake, looks perfect.


Cons:

i cant get through the doors.

Conclusion:

you did a great job.
but my only issues are, i cant get through doors, i had to shoot a few down. then when i walked through the door, i couldn't go through again.

then when i opened a door upstairs a house, all doors locked me in, started the timer, i couldn't get to my team, and no zombies could get inside the room.. anyway to fix?

This review was posted before the latest release.
End of results.