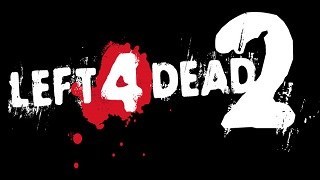 BOTS CAN LEAD (Improved Bots)
You are downloading as a guest.
The extended gallery contains images from all community members.
Dziggy IS THE CREATOR THE ORIGINAL MOD "Improved Bots (Advanced)" WHICH THIS IS BASED FROM
I JUST RECOMPILED THIS MOD SO THAT BOTS CAN LEAD AGAIN (works with any map, even custom ones)
AGAIN THANKS AND ALL CREDIT IN DUE TOWARDS Dziggy FOR HIS WONDERFUL ADDON WHICH IMPROVES UPON THE AI BOTS



ALSO,
HERE ARE SOME FUN COMMAND VARIABLES THAT YOU CAN INPUT INTO THE COMMNAD CONSOLE FOR BOTS SUCH AS LEAD DISTANCE AND OTHER TWEAKS, just make sure you have sv_cheats "1" in the console
(YOU CAN ALSO SAVE THESE IN A NOTEPAD FILE CALL "BOTS" TO YOUR CFG FOLDER AND JUST TYPE IN "exec bots" in your command console to enable these options)
sb_unstick "0" //TURNS OFF BOT TELEPORT TO PLAYER
sb_separation_danger_max_range "1500" //MAX DISTANCE FOR BOTS TO GET AHEAD OF YOU 
sb_separation_danger_min_range "200" // MIN DISTANCE BETWEEN YOU AND THE NEXT BOT
sb_max_scavenge_separation "1500" //MAX DISTANCE WHERE BOTS SCAVENGE AREA
sb_separation_range "200" //SPACE IN BETWEEN BOTS
sb_follow_stress_factor "0.2" //I'm pretty sure this is how much the bots follow you. 1.0 is 100% stress factor.
sb_toughness_buffer "40" //How much more SurvivorBots must be hurt to conider themselves equally valid as a healing target
sb_max_team_melee_weapons "2"	//The total number of melee weapons allowed on the team.
sb_allow_shoot_through_survivors "0"	//Bots Won't Shoot Through Survivors
sb_sidestep_for_horde "1" //Allow sidestepping left/right to acquire common infected targets.
sb_battlestation_human_hold_time "1" //How long the nearest human must hold their place before SurvivorBots will re-evaluate their Battlestations
sb_friendlyfire "1" //TURNS ON FRIENDLY FIRE FOR BOTS
sb_friend_immobilized_reaction_time_expert "0.1" //How quickly a SurvivorBot realizes a friend has been Pounced or Tongued
sb_friend_immobilized_reaction_time_hard "0.1" //How quickly a SurvivorBot realizes a friend has been Pounced or Tongued
sb_friend_immobilized_reaction_time_normal "0.1" //How quickly a SurvivorBot realizes a friend has been Pounced or Tongued
sb_friend_immobilized_reaction_time_vs "0.1" //How quickly a SurvivorBot realizes a friend has been Pounced or Tongued
sb_melee_approach_victim "1"
sb_all_bot_game "1"

THIS IS ALSO FUN WITH THE "SPAWN MORE SURVIVORS GLITCH" SO YOU CAN HAVE A TEAM OF MORE THAT 4 BOTS
1.Load a map by console example by typing in the console. "map c1m1_hotel" (without the quotes).
2.open the console and type sv_cheats 1. 
3.then type in "sb_all_bot_team 1" or "sb_all_bot_game 1" (without the quotes) 
4.then type in "jointeam 1" (without the quotes)
5.then type in "jointeam 2 zoey;respawn" (without the quotes) 
6.repeat step 4 and 5
***the glitch only works with l4d2 character maps even custom ones, it wont work for the original survivors... but you can download the L4D1 campaigns that replaces the original survivors with L4D2 survivors and it will work :)***
10/01/15
========

No revision notes have been added by the developer.
Dumber Bots

Can't say I'm impressed with this mod.

Bots just run toward witches and startle them every time.
They rush toward holes in the floor and die from the fall.
On custom maps they pass through locked doors.
Bots also get stuck much more often than with default settings.

Overall this mod creates far more problems than it solves.

You can edit this mod with Notepad++.  That's what I did with a mod similar to this one.  You just need a copy of all the Left 4 Dead 2 console commands.  Then, you can create your own custom bot mod.  Personally, the only commands useful to me were "sb_max_team_melee_weapons 2" and "adrenaline_health_buffer 50".  By default, none of the bot players can use melee weapons, and the bot players don't understand the difference between pills and adrenaline.  They usually pick up adrenaline instead of pills.
File Details
bots can lead.vpk
(37.1 KB)
View Changelog
Version 1.01 Complete