Reviews for Drop Dead Gorges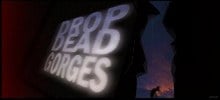 Very Good.

It plays through from start to finish with no errors.

It is just a typical L4D2 map layout but it's well done.

I really like the final. The chargers and tanks will take you right off the roof. so watch out.

the small, curved partition on the roof was a great idea. It really helps keep you on the roof when there is a charger or tank. If you use it.

HELL YEAH!!!

Loved it, challenged me at times but fair, great atmosphere and enjoyed the finale. Great work thank you. :)

Review

Perfect campaign, however it can be very confusing on where to go at times. Other than that loved it, plenty of supplies throughout chapters, great and diverse map design and no botnav problems. Nice work.

Pros:

-Well made vertical map design
-Non-linear flow with alternate paths
-Way finding to help you you with the alternate paths
-Plenty of items if you go looking for them 
-Awesome view from the finale

Cons:

nothing serious
-On map 2, I manged to get stuck once between a truck and a fence, but eventually I got  unstuck again.
-Very occasional areas where the infected can't reach you

Conclusion:

Playing through this, there were quite a few places were I would stop and think "this would be an excellent spot for an SI attack on versus".  
One of the best maps I've played.  I'd definitely recommend it!

Pros:

- Challenging
- Nonlinear
- Disable way-finding
- Custom artwork & decals
- Great detail

Cons:

- Loads of dead ends
- Disable way-finding
- Slightly confusing paths

Conclusion:

If you have ever said to yourself: "Gosh I wish I could play a map that had multiple pathways that I could take and also have tons of risks of falling from great heights, that would be swell!" Then Drop Dead Gorges is a map right up your alley!
I proudly give it the seal of approval for most unique map design I have ever had the chance to play, Perhaps not a map for new players but a veteran player will have a blast on this campaign. The amount of custom designs and artwork is a nice bonus too but best not to sit around too long admiring them. It has a challenge in its own regard that makes this a very fun but not too terribly long campaign.
So if you enjoy trying a unique and creative map over all the basic other maps out there...give this a try, you'll not be disappointed!

Pros:

-Three long maps
-Very well-designed (gameplay wise)
-Challenging
-Way finding
-Option to turn off way finding


Cons:

-Bad designed (aesthetical wise) (-0.5)
-A bit confusing (-0.2)
-Finale is way too easy (-1)

Conclusion:

It's a very good campaign, but with a few flaws that prevents it from being one of my MUST HAVE. While the campaign is pretty interesting and challenging, the setting and the design of the buildings seems very awkward to me. In the sense that I see a lot of weird mixtures of cliffs, walls, and different kinds of buildings which doesn't make me feel the immersion. 

Still, that is aesthetically only, gameplay wise, it makes for a lot of exploring and it becomes very challenging the first time you play. I also encourage to play with the way finding off. In fact, that's how I have always played it. The second map gets a bit confusing, imo, with a lot of doors, buttons and levels. I got to a point where I stood for half an hour without advancing till I found the right way (pretty obvious now, though). 

The finale, while it seems amazing, can be very easily accomplished by staying in one corner in the main building, where you can see infected coming through the doors and windows, and then the Tanks can be beaten more easily by jumping between the roofs of the main building and the building where the radio is.

Still, a very nice campaign, and if you get to play with friends you'll enjoy it. If you play versus more then you definitely want to have this. Not staying in my collection for the moment, though. Nonetheless, very good job doing this, cincinnati, congratulation!

Pros:

- Beautiful scenery
- Multiple path options create diversity in game play
- Well spread-out item and weapon spawns
- directional arrows shouldn't be in place
- the horde  numbers are almost perfect, more would be better

Cons:

Cons:
None



Conclusion:

Conclusion:
Well done, definitely one of my favorite maps

Pros:

+ beautiful  and immersive environment 
+ uber detailed maps that have "soul"
+ no bugs(at least for me)
+ very original idea(vertical maps instead of horizontal ones. I imagine you spent many hours making this
+ the "wayfinding" 
+ great, immersive ambiance
+ more than one way to get there

Cons:

None.




Conclusion:

A must have for every left 4 dead 2 fan.

I played atleast  a dozen other custom campaigns and i would place this as my number one all time favorite. Given the original nature of the vertical map design i could even say its better than half the campaigns Valve did.

I really hope the author has the time and the will to continue developing this. Adding one more map between the socond one and the finale would make this a masterpiece

Pros:

+good rendering
+beautiful environment
+conscientious work
+detailed work
+no bug at first sight
+great ideas for architecture
+map well thought
+the "wayfinding" : the option to follow a path or not

Cons:

-may be a little too short

Conclusion:

For me :

Very interesting map !
It was very nice to play on it.
Thanks !

Pros:

-Great atmosphere, ended up taking tons of pictures because of some of the landscapes and views.
-Very fun to play.
-Amazing landscapes.

Cons:

-Sometimes too easy to get lost.
-Me and my friend died so much on the 2nd level it was hard to get to the end. (This was due to the server we were on having custom tanks and jetpacks and weird stuff)

Conclusion:

This campaign is really fun : ) I recommend it to tons of people. Again, one of the problems is getting lost on the first level, the 2nd one has some arrows to direct you.

Pros:

Amazing colors, locales, architecture, and  geography.
Great sense of humor throughout.
Details, details, details.
The rhythm of the whole thing was spot-on.


Cons:

This thing needs to be like 8 maps long and take the better part of a day to finish. Was too short for me and my friends.



Conclusion:

Truly a thing of beauty, with all-encompassing details, refreshing variety, and a great mood. 
It's a shame that nobody plays vs. on custom maps, because this thing is a monster in coop. Can't imagine it in vs. 
Stellar job. Hats off.

Pros:

- Beautiful scenery
- Multiple path options create diversity in gameplay
- Well spread-out item and weapon spawns

Cons:

- The directional arrow did not help me or my teammates (-0.5)
- Constantly lost and wandering (-1.0)
- TOO MANY INFECTED SPAWNS (-1.0)

Conclusion:

Overall, the map was a really fun playthrough. I spent over 2 hours trying to get through map #2 with my teammates attempting to find where to go next, then dying by the excessively-spawning infected. Amazing finale though.

Pros:

Great architecture
Lots of custom textures
2 way path system is innovative
Lighting and atmosphere in the later levels

Cons:

Confusing level design
Lacks memorable moments
Zombie spawning glitches
Slow paced finale

Conclusion:

Nice design, but lacks substance. Overall quite fun and unique.

This review was posted before the latest release.

Pros:

-Great attention to details
-Big maps
-Non linear
-Very good architectures

Cons:

-No

Conclusion:

Waow ! What a campaign ! 
Sometimes houses are true mazes, which is very interesting, it changes the usual linear path that we can see. The architecture of houses is very well developed. Many details have pride. The exterior decorations were created with care. The zombies are not stupid (and bots too! Cool !), and the hordes are effective !
For a beta, it's a success.

This review was posted before the latest release.

Pros:

Great environment!
Well placed hordes, tanks, specials
non linear
nice attention to detail

Cons:

3rd and final map has invisible wall.  Tried restarting, nothing helped.  The wall is located at the very top of the hilll where the rock outcropping is.  Does not allow passage to get to final building.


Conclusion:

Overall, this is a great campaign.  Fix the final chapter and you have yourself a winner! 

This review was posted before the latest release.

Pros:

Unique . Awesome atmosphere
Good length. Both maps and campain
Music and funny custom things 
Hilarious saferoom
Lot of up and down.
Cool location. Unique

Cons:

Could not find vs game. Not your fault though
Kind of wish for longet

Conclusion:

Real cool style. This and blood tracks my favorite

This review was posted before the latest release.
End of results.