Reviews for 广州增城(ZengCheng)Lv7.3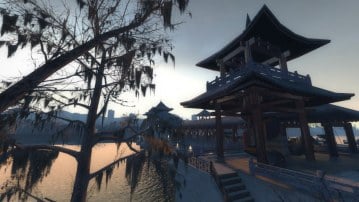 Unprofesional Review

40min to 3 hours, 1500 to 4000 zombies, gameplay 10/10, chapters 9/10, challenges 8/10, overall 10/10. If you like realistic adventure with large map this is for you, Chapter 4 is so thight lots of witches but its alright, the atmosphere is perfect, sunny, cloudy, rainy, storm, morning. Bots r somehow smart in this, detail r over the top.

Zengcheng with reverse route

I've played Zengcheng campaign since the old versions, so I can say that this one is the reverse version of the old version. The 1st map of this new version is the finale of the old version. It's not entirely reversed, as map 4 of the old version at the bridge becomes the finale of this new version. This one is also a safer version, as it's more like a linear version with less missions compared to the old version. This version reminds me of "Cold Case" campaigns, like, the first "Cold Case" is like the old Zengcheng campaign in which there are some missions to complete especially missions to find items in order to proceed, while "Cold Case: Forsaken" is a linear version if people want to enjoy without doing some missions, & this is like the current Zengcheng as the current Zengcheng is much simpler version than the old version. But it's still a good campaign to enjoy.

So in short, this one was made to be enjoyed without having to think much about missions of collecting items etc. Supplies are enough, & bot navigation is good. The difficulty is balanced, so it's safe to play even with bots.

really cool!

this map are the first maps i have played on and it was spectacular, the detail, the architecture, the structures, buildings, all gave off like you were in china, though i think there are some flaws. insufficient pacing when it comes to like near the saferoom, not great work there, and i feel that the final level was a bit rushed, and i really didnt like the witch design because im not some coomer, really cool map though, im really straightforward and give it a play!

Review

It's insane how many revisions this campaign went through, I wasn't here for all of them, but I can remember some, it's cool to look back at the changes that were made. You make your way through the urban streets of China, and.. well that's pretty much it. The map design and atmosphere is really good, and has you going through the streets, back alleys, and apartment complexes. This campaign is an average difficulty campaign, so everyone can play. No issues I could find, this one's going to become a classic.
End of results.