Reviews for Fallen Fortress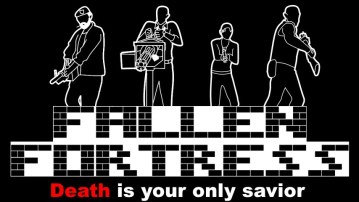 One of good campaigns to enjoy

Played this textured version, & I got satisfied. I ever played the orange version before, & left some comments here too. Now as the textured version is done, it's time to put a review.
.
So far, I have no complaints on most maps & areas. The supplies are enough, directions along with object highlights are clear. This campaign is about exploration through streets, buildings & industrial areas. The routes are not confusing as at some explorable areas players can choose to walk to the main route or go into building & alternative route to check for supplies. There are some objectives, but they're simple objectives so players won't have problem in clearing them.
.
The only problem I found is the bot's behavior during holdout finale. I ever put this too on the old comments when it was still orange version. Bots have strange behavior if players camp at a closed area behind the ladder near the radio. If players camp there, bots will keep moving around like jumping down & then climbing up ladder, & jumping down again etc. This could be dangerous for bots as their strange movements will make them easy targets for zombies & special infected.
.
Other than one problem I mentioned above, everything is fine & fun to play.

Review

Shaping up to be a nice campaign, looking forward to the final product. Can't say I have any complaints, it plays well, areas are pretty open and that's what you were going for. No issues encountered on my end, nice work.

This review was posted before the latest release.
End of results.