Reviews for 再见了,南宁/Goodbye,Nanning V5.4 (重置/Reset)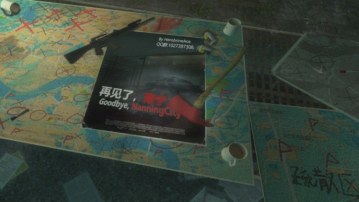 Short adventure but fun

It's kind of short adventure but I enjoyed it. Supplies are enough & bot navigation is good. Some areas have zombie spawn problems, like in parking lot there's almost no special infected coming at least until survivors walk long enough further into the deeper part. Then the other area that has zombie spawn problem is the finale, after the 2nd tank is killed & survivors need to escape. The zombies feel like they're left far behind & spawned far behind, not near the survivors so survivors can easily run & reach the chopper. Probably making zombies also come from the front side would be better & more challenging.
.
Well in short, this campaign is good to play with bots or friends.

Edited: August 2022

This review was posted before the latest release.

Review

Great campaign. A bit on the challenging side, it's a good bit of fun. Mostly just an urban environment through the streets of China. Medium length campaign doesn't take too long to beat. No issues found, worth a play.

This review was posted before the latest release.
End of results.