Reviews for Funny Moments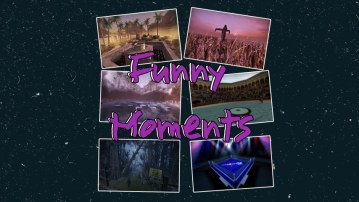 Review

I didn't laugh, did you? It's a very basic campaign with 6 arenas, each designated to a specific special infected. the arenas are usually very small with not a lot of breathing room, but yeah all you do is survive for several minutes and you win.

Campaign designed to fight certain special infected

Well, to put it simply, it's a holdout campaign to fight specific special infected based on the each map name. Players only need to hold out for few minutes. There's no common infected, & explorable areas are limited only in a small square surrounded by deadly environments (like deep water, spikes etc) in most area. In my play, as I couldn't roam freely, I just let my elite bots kill most special infected as they're much faster in detecting the spawned special infected than I was, & I was too lazy to move when there's no area to explore.

So, if you like challenging yourself to fight special infected by using certain mutation modes (like "Hard Eight") or simply just want to train your reaction speed in avoiding special infected's attack, you can try this campaign. But if you like adventure or exploration, you may skip this one.

This review was posted before the latest release.
End of results.