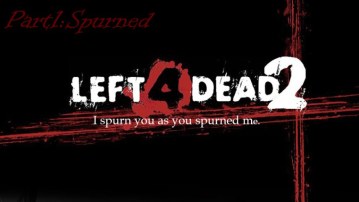 Part1:Spurned
You are downloading as a guest.
The extended gallery contains images from all community members.
The survivors are evacuated by the military and are forced to stop the train in an unknown place along the way, which hides a terrifying secret. . .


//幸存者们被军方撤离,途中在一个未知地方被迫停下火车,而这里却隐藏着恐怖的秘密 ...//
——————The words said
This is the first time I tried to make a decryption map. The hints are few and very vague, and there are many flaws. If you are impatient to play, please do not subscribe.
I've dismantled quite a few unfinished third-party maps, which have many good designs. It is a pity that the unfinished maps have not been updated by the author for more than ten years.
想说的话
这是我第一次尝试制作的一张解密地图,提示很少很隐晦,瑕疵很多,没耐心玩请勿订阅。
我拆解了不少未完成三方地图,其中有许多不错的设计。可惜那些未完成的地图,作者十几年没有更新。
—————— Map related (Strategy)
1*There is a rusty key on the corpse in the room under the drying tower, open the lock in the big factory warehouse
2*The black key on the office wall opens the iron mesh door to the grass next to the train
3*The corpse in front of the white truck behind the big factory has a door card in his hand, which is used to open the basement shutter door and get the ladder
4*The gray key next to the corpse on the drying tower, open the blue door, and get the tool
5*Begin to enter the house near the factory. There is a big oil tank behind the house. After taking it, collect 8 barrels of gasoline and blow up the fence.
6* After completing the fourth step, enter the road behind the fifth one. At this time, the door of the RV is opened. Get the tools and go to the drying tower to repair the antenna.
7* Turn on the radio in the office, after which there will be infinite corpses and special infected people, and go to the drying tower and other helicopters
地图相关(攻略)
1*烘干塔下房间尸体上有生锈钥匙,打开大厂库里面的锁;
2*办公室墙上黑色钥匙打开去火车旁边草丛的铁网门;
3*大厂库后面白色货车前面尸体手里有门卡,用来打开地下室卷帘门,获取梯子;
4*烘干塔上尸体旁边灰色钥匙,打开蓝色门,获取工具;
5*开始进入工厂附近的房子后面有一个大油箱。 拿到后收集8桶汽油,炸掉围栏;
6* 完成第四步后,进入第五步后面的路。 这时房车的门打开了, 获取工具并前往干燥塔修理天线;
7*在办公室开启无线电,之后会有无限尸潮和特殊感染者,然后去干燥塔最上面等直升机。
06/06/22
========

修复摄像头bug

05/26/22

Good map.

Very good map. l4d2 needs more puzzle maps like this. 

Some small problems:
-the big doors with the rusted lock aren't interactable. 
-some item behind a white van had "pille here" texture.
- the wooden barricade from the trailer got destroyed instantly after picking up the tools from the small closet.
- a few nav problems when going into the underground area and climbing up the big ladders
- 1 gascan had a different model than the other 7 and I think if you shoot it by mistake it won't respawn

This review was posted before the latest release.
File Details
Part1Spurned1.2.vpk
(76 MB)
View Changelog
Version 1.2 Complete