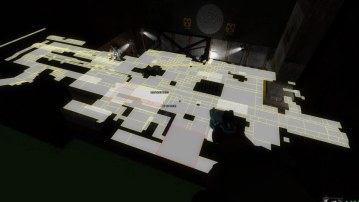 MILITARY INDUSTRIAL COMPLEX II (Fixed)
You are downloading as a guest.
The extended gallery contains images from all community members.
Fixed version of MIC 2. Original: https://www.gamemaps.com/details/2633



What was fixed:

1) Bulkhead Crescendo (Bunker Part1)
If you press the button from a mid distance the mob won't spawn, because almost the whole area is marked with BATTLEFIELD navs (Screenshot 1). The horde will spawn if you come very close to the gate or go inside the house with supplies. Though you can just wait for about 5-7 minutes and not fight at all. I've completely removed BATTLEFIELD navs so get ready to have fun.

2) Chapters Bunker Part2 and Inter Vention have serious stutter issue, which is common for some custom campaigns where survivor / infected models are used as prop_dynamic. Nescius made a separate fix for that and I included it here. You can still install it for other custom maps, shouldn't cause any conflicts. The fix itself: https://steamcommunity.com/sharedfiles/filedetails/?id=2998356463

Note: this version is fully compatible with the original one. Only host has to install the fixed version.

Credits:
Garbage boy for MIC2
Unknown for helping with Navs
Nescius for making a phys_bone_followers fix
07/26/23
========

download link in mission file updated

07/10/23

Review

Thanks for the patching up, this one is a classic for sure, very unique experience. I will repost my review of it here.

Despite how janky this campaign is, I really, really enjoyed it! The map design is creative and interesting and isn't that kind of "bad troll" map design where you die to bs you could never see coming; this campaign actually gives you a lot of supplies, and I mean A LOT of supplies for the many events you'll be facing throughout the campaign, it's almost impossible to run out of ammo! There's some funny jokes to be had here and there as well. There's an interesting section that i remember loathing on chapter 4, right near the end where there's a bunch of witches you have to deal with. In retrospect, I have to admit it isn't actually poorly designed at all. You get a few defibs after the ordeal, and you get tier 2 shotguns to deal with them after explosions occur. Maybe.. it's a bit too close to the end imo, but tbh, coming back to it I appreciate it more now even if it is very scary to deal with. The finale's pretty fun as well, some goofs, shit tons of supplies and scavenge, pretty enjoyable, really really good.
File Details
View Changelog
Version 1.2 Final