Reviews for Simplicity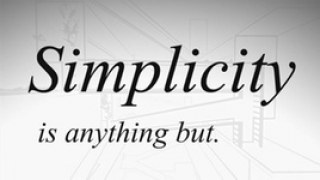 fun simple map

despite being simple this is really fun map

Challenging, Very Portal-Like, Fun Experience

4 stars: This map was fun, despite me hating mazes so much >,> and add boomers to that, that was a troll move but beside that it was challenging and fun . No glitches and missing texture/models, only issue is make the director spawns a bit more balanced instead of heavily relying on RNG (like putting witches on stairs with no way around cuz director is a troll) or putting boomer bile IN a boomer maze where itd be useless :O Bot nav wasnt bad from what i've seen and overall i would recommend a playthrough of this (and in finale, be wary of the two buttons in the back o.0) ull see, no spoilers here

simple but good but the bots can be better

I love how this map looks very well done as well as very simple no cheap placement of tanks or witches horde isn't overused or overwhelming the only Issues are like it has been pointed out the bots not always picking up health kits and also it's a little too easy to know where to go or what to do because there's nothing to tell you to go this way or that way.
but overall this is a great map to play with others or by yourself.

Very interesting

Special style

GREAT MAP TO SPEND TIME!!

See your map long time ago, but decided to downloaded it and give it a try. Simple concept , ilike it. And I like the little gray effect you made there. But in the end, there were too many infected,give my lap a little bit of lagging. But it's ok. 5 stars for you! Keep it up.

me ah encantado

mis respetos para el creador del mapa

A little disappointing

It seems to be an interesting map,but I found myself annoyed playing it.
The trap setting is interesting, but there are too much of them.
The last rescue is pretty a hold up. When i saw it announced it wasn't actually there, I need to wait and kill and this could really screw up a whole team.
After all, i don't really appreciate this map. Hope you can make sth more interesting in the future.

Plain and Simple

When it comes to maps, very few capture the feel they are trying to emulate. It's a hard thing to do, but it's worth talking about when its done right. I believe Simplicity attained that to it's own maximum, but fell short when it came to atmosphere. See, while it was cleverly laid out and very stylistic, it failed to build a deep sort of connection to its own setting, because while it was Simple, it was also very Plain. Let me explain. Simple doesn't always mean to the most basic of colors, designs, and ideas. Sometimes, it means to emulate an easier or less intricate way of doing things. Simplicity excels at the latter, but falls short of the former. I believe it is a great map to play once or twice, but it loses replay-ability with every map. I hope this helps.

Review

Quite a nice campaign, I like the concept. However this campaign is almost unplayable with the bots as they get stuck in hordes all the time and they ended up dying on every single chapter except chapter 1 (no joke) I was the last one left alive. I decided to just leave them for dead as they'r pretty much useless most of the time anyways. They did enjoy hanging off of the ledges on chapter 3 I think, on the high up platform with the minigun, so I'd recommend extending them a bit more for the bots. Also at the end of chapter 2 for some reason the bots like to teleport under the bridge that leads to the saferoom so a bit of an issue with the navmesh there. I also got a bit of ping lag near the end of chapter 3 and on the finale (mostly due to the number of infected.) But other than that, I quite enjoyed it. You could say that the map design is bland and repetetive, but I guess it's the theme you were going for, so I'll let you away with that. The navmesh was mostly ok, just the issues I mentioned. No glitches/bugs. So overall, a pretty neat campaign, quite challenging and difficult though I must say.

This review was posted before the latest release.
End of results.